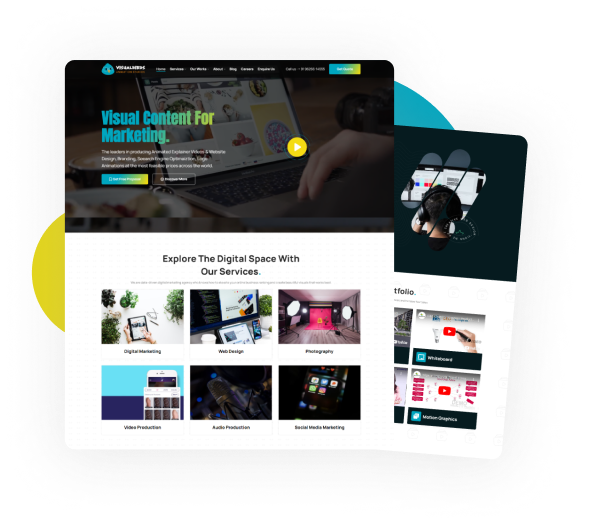 User Experience (UX) Design
Welcome to Visual Birds, your gateway to unparalleled User Experience (UX) Design in Coimbatore. As a leading web design company, we understand that in the digital realm, the user experience is the cornerstone of success. In a world where online interactions define brand perception, Visual Birds takes pride in offering transformative UX design solutions that not only captivate your audience but also elevate your digital presence to new heights.
The Essence of User Experience (UX) Design
In the dynamic landscape of web design, User Experience is more than a buzzword; it's a philosophy that shapes the way users interact with your digital presence. UX design encompasses every touchpoint of a user's journey, from the first click to the final conversion. At Visual Birds, we recognize the pivotal role that UX plays in the success of your online platform and specialize in crafting experiences that are not only visually appealing but also intuitive, seamless, and conversion-focused.
The Visual Birds Approach to UX Design
Why Visual Birds for UX Design
In a digital landscape where user experience reigns supreme, Visual Birds emerges as your partner in crafting experiences that leave a lasting impression. Elevate your digital interactions with UX designs that not only engage but also convert. Trust Visual Birds to transform your online presence into a user-centric journey that sets your brand apart in the digital realm.
Ready to enhance your user experience? Contact Visual Birds today at VisualBirds.com and embark on a journey toward a UX design that redefines the way your audience interacts with your digital space.